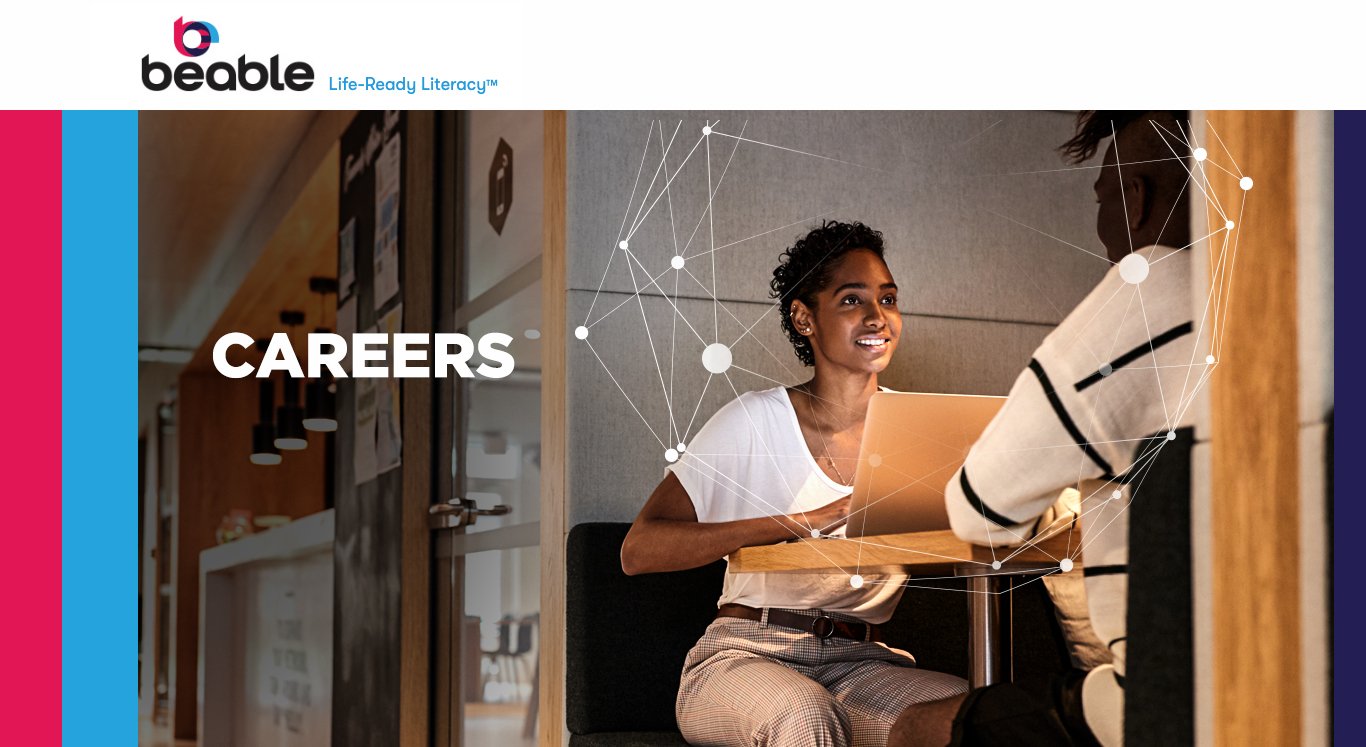 Work to make literacy and gainful employment a reality for all.
At Beable, you'll be at the forefront of improving literacy for learners and putting them on an equitable path to gainful employment. You'll work to advance the next-generation system that cultivates the whole child and
intertwines literacy acceleration, career exploration, personal growth, and academic rigor.
If you're seeking to join an innovative, fast-growing education technology company backed by a renowned leadership team, you've found it at Beable.
Apply for any of our openings by emailing your resume and cover letter to careers@beable.com.
Job title

:

Account Manager


Locations

:

Remote
Job title

:

Implementation Specialist


Locations

:

Charlotte, NC
Job title

:

Per Diem Professional Development Consultant


Location

:

Columbus, Ohio;

California; St. Louis, Missiouri; and New York City, NY
Job title

:

Director of Sales


Locations

:

New York City